COOL + RAPID COOLING & MASSAGE

The Cool + Press Boot combines regulated cooling and pulsating massage, which are both universally accepted therapeutic procedures. It can be used when the horse is standing still, and when it is moving.
FULL BODY DEEP THERAPY SYSTEM

LIGHTWEIGHT & PORTABLE

EASY TO USE

COVERS THE ENTIRE MUSCLE STRUCTURE OF ThE HORSE
MOUNTY MASSAGE PAD

The Mounty Massage Pad is a unique product combining pressure and release therapy with oscillating vibration giving results far beyond our expectations, light weight and easy to use with exceptional quality of design this product provides excellent value for money.
Particularly suitable for a horse with tightness over the back, SI joint issues, KS pre or post operative and for increasing core strength and competition preparation.
MOUNTY ICE THERAPY BOOTS

Mounty ICE therapy boots are designed to offer close contact cold therapy via a removable gel insert.
This can be either frozen or heated in a microwave to give the option of hot and cold treatment.
Well designed and excellent value.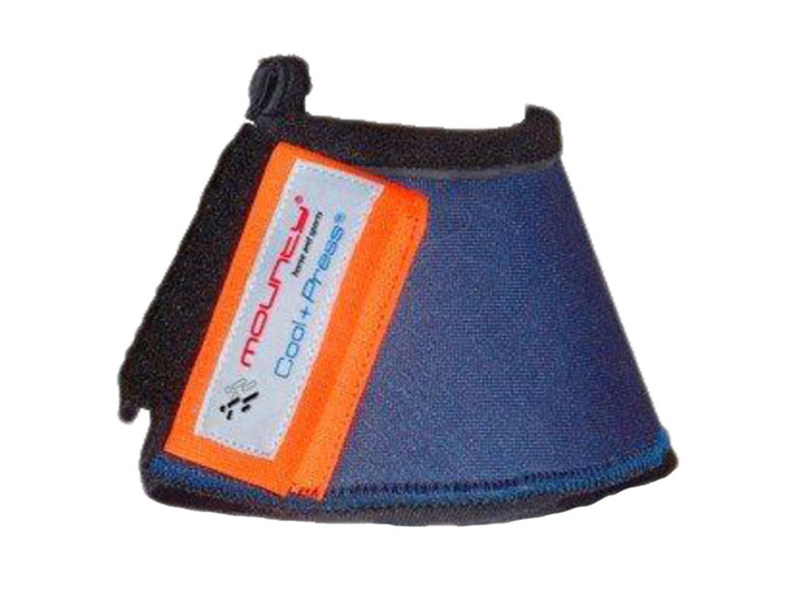 MOUNTY HOOF COOLER BELLS

Designed to help reduce inflammation in the hoof the Hoof Bell has a removable gel insert for use in the freezer.
This is useful to treat any issues causing inflammation such as laminitis, navicular disease, hoof abscess etc.